Publications
Support SNIP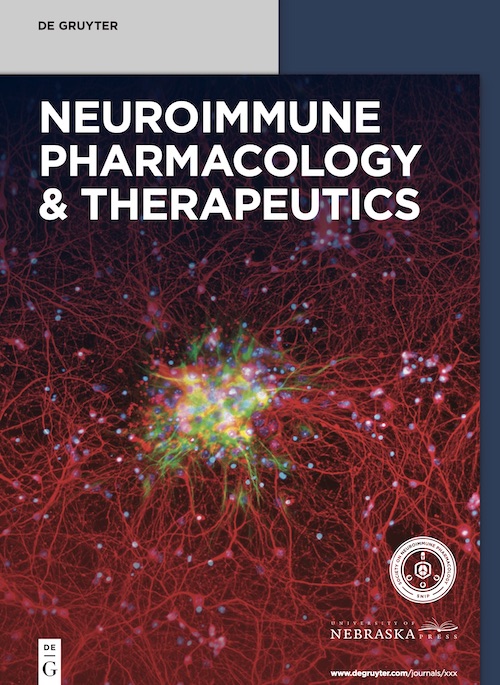 NeuroImmune Pharmacology and Therapeutics (NIPT)
NeuroImmune Pharmacology and Therapeutics (NIPT) is the official peer-reviewed journal of the Society on NeuroImmune Pharmacology. Launched in early 2022 to reflect the Society's interdisciplinary ideals, NIPT showcases cutting-edge research in four core areas: neuroscience, immunology, pharmacology, and therapeutics. Published manuscripts should focus on any one of these subject areas and/or their intersections to advance basic, clinical, and translational science.
NIPT is fully owned by the Society. The open-access journal is published online by De Gruyter (ISSN: 2750-6665) in advance of print publication and distribution by the University of Nebraska Press. Editor-in-Chief Dr. Howard E. Gendelman developed NIPT in collaboration with the Society, fellow editors, and philanthropic donors.
Contributions from Society members are welcome and encouraged. In the journal's first and second years of operation, the article processing charge (APC) will be waived for invited contributions to special theme issues and unsolicited manuscripts. APC waivers and discounts are possible thanks to NIPT's generous philanthropic supporters.
Journal website
https://www.degruyter.com/journal/key/nipt/html
Submission portal
https://mc.manuscriptcentral.com/nipt
Contact NIPT
For more information, please contact the journal's editorial office at nipt@unmc.edu.